Conferences, Seminars & Afterwork | Shootings & Filming | Showroom, Pop-ups & Product Launches | Private Dinners & Cocktail Evenings
Situated in a bustling enclave of cultural significance that is Abbesses, Montmartre, lies an extraordinary space that has played host to some of the most iconic artists of our time. Names such as Pablo Picasso, Dalida, Vincent van Gogh, and Henri Matisse have all at some point in their lives lived and created within these walls, making it a space of inspiring significance.

The bright and contemporary workshop that now stands there is nothing less than exceptional. With an unassuming grand entrance leading into a stylish and spacious dining hall or reception area, it is designed to cater to all your event needs.

The 230 square meter space, spread over two levels, features a delightful terrace that exudes natural charm. With adaptable furniture and exquisite artworks scatter throughout the space, this exceptional venue can be personalized to meet your specific event requirements. Whether it's a personal or professional event, this space promises to create lasting memories that will stay with you forever.
Visit Atelier des Abbesses
We are more than glad to give you a visit of the Atelier des Abbesses, located 8 passage des Abbesses 75018 Paris,
How to find Atelier des Abbesses ?
Si vous venez visiter L'Atelier des Abbesses, nous souhaitons vous fournir des instructions simples pour rendre votre voyage aisé ! Que vous voyagiez de près ou de loin, vous pouvez facilement nous trouver en prenant le métro. Il vous suffit de prendre soit la ligne 12 et descendre à la station Abbesses, soit la ligne 2 et descendre à la station Anvers, qui sont toutes deux situées à proximité de chez nous

Une fois que vous arrivez à la station Abbesses, sortez et marchez en direction de la place Abbesses colorée et animée. Une fois que vous atteignez la place, vous traverserez un petit passage appelé Passage des Abbesses. Continuez simplement à marcher jusqu'au numéro 8, et voila ! Vous avez trouvé L'Atelier des Abbesses. Nous avons hâte de vous accueillir !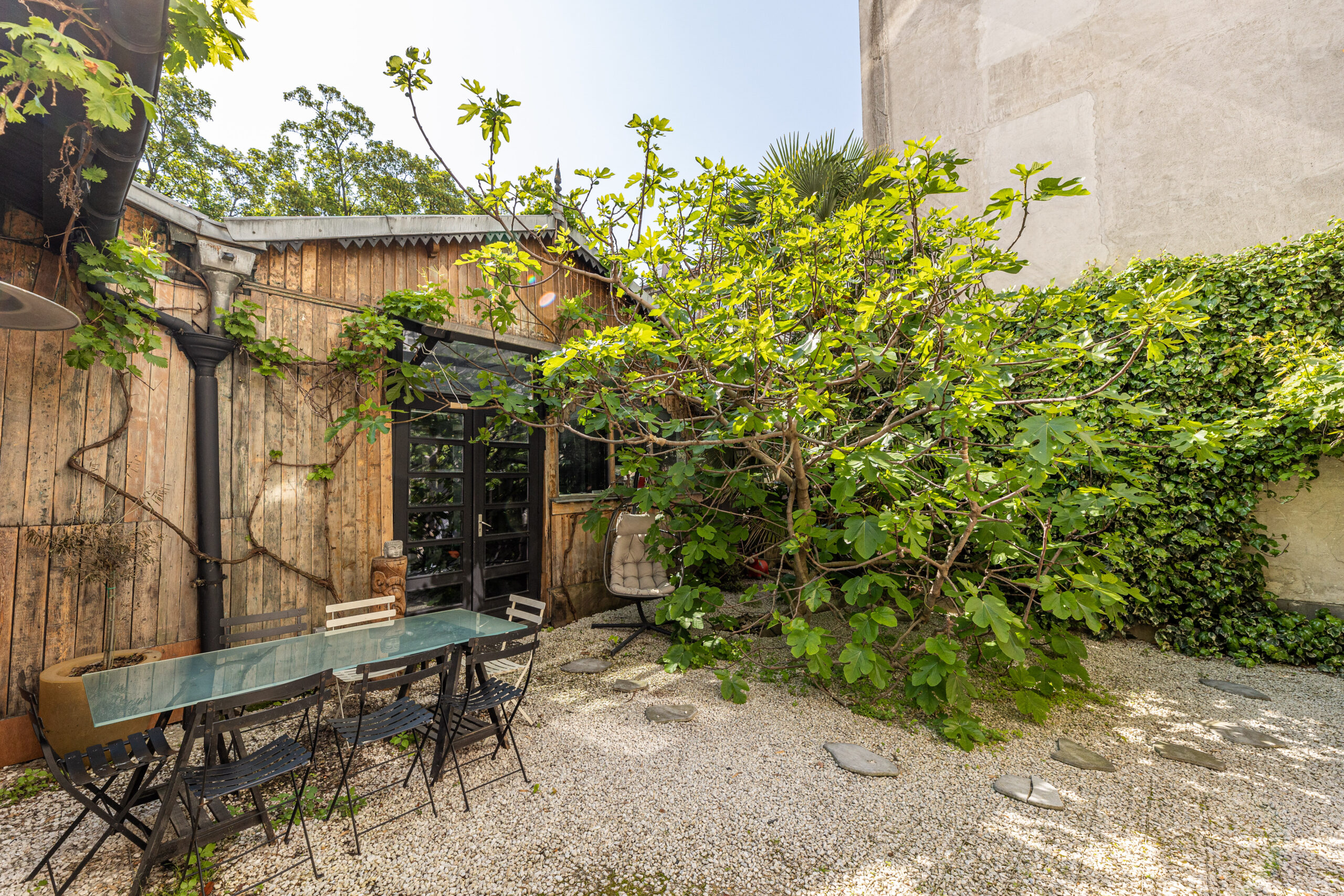 Place des Abbesses as a starting point of your visit of Montmartre
En tant qu'assistant utile, je serais ravi d'élaborer sur le message que vous avez fourni. Le message semble être un guide utile pour ceux qui visitent la belle ville de Paris et souhaitent explorer le quartier populaire de Montmartre. Tout d'abord, il met en évidence que vous vous trouvez dans un endroit important de Paris, à savoir la Place des Abbesses, qui est bien connue pour son carrousel caractéristique.

Le message suggère ensuite un parcours passionnant à pied pour explorer davantage cette charmante région, où vous pouvez prendre les escaliers qui continuent depuis Abbesses pour atteindre l'emblématique Sacré-Coeur.

Ce parcours vous emmènera probablement dans des parties cachées de Montmartre, vous permettant de découvrir son caractère unique. Alors que vous vous engagez dans ce voyage, le message utile se termine en vous souhaitant une visite agréable et agréable de la magnifique région de Montmartre.
Transform the Atelier into a PopUp Store!
L'Atelier des Abbesses regularly transforms into a PopUp Store for well-known brands.
This is the opportunity to benefit from the entire space of the Workshop and to play with the brightness of the place to highlight your products!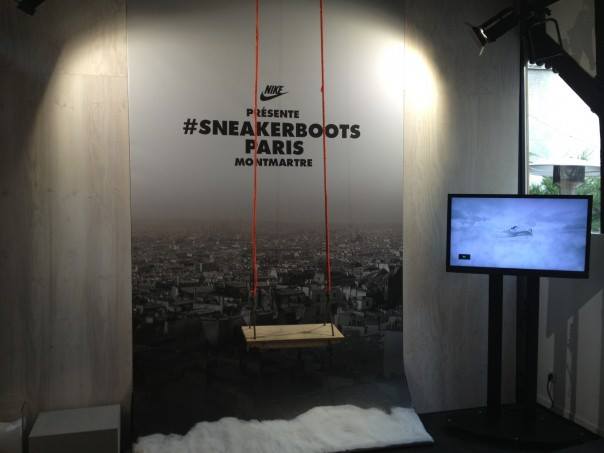 Book the Atelier des Abbesses for your filming
ParisPrivate a récemment annoncé que leur location de vacances, l'Atelier des Abbesses, a été choisie comme camp de base pour le tournage d'un documentaire d'Arte valorisant le patrimoine culturel et artistique de Paris. De plus, le tournage n'a pas été limité à l'extérieur du bâtiment, mais également à l'intérieur, où les loges du maquillage et des costumes étaient situées pour les acteurs et pour la production elle-même.

Enfin, l'Atelier des Abbesses n'a pas seulement servi de base pour le tournage et un espace de travail, mais aussi de lieu de repos et de planification pour l'équipe de production. ParisPrivate se sent honoré d'avoir été choisi pour l'occasion et attend avec impatience de voir le résultat final de ce projet fascinant !
The Abbesses district is a place for StreetArt
La zone connue sous le nom de passage des Abbesses est hautement estimée pour son incroyable collection de fresques et d'illustrations qui mettent en valeur le meilleur du StreetArt. Si vous vous trouvez dans la région, nous vous recommandons vivement de faire une promenade tranquille et d'admirer les différentes œuvres qui sont peintes et collées dans toute la région.

Ces œuvres d'art sont visibles juste à côté de l'Atelier des Abbesses et peuvent parfois même être vues depuis l'arche à proximité. Avec une telle variété de designs intéressants et visuellement époustouflants présents dans cette zone, il n'y a pas de pénurie d'expression créative à apprécier. Alors pourquoi ne pas prendre un peu de temps de votre journée pour apprécier la beauté de ces incroyables affichages de street art?
Point our competences ParisPrivate
ParisPrivate supports you in your project and puts all its expertise at your disposal in the following areas:
Organize your corporate receptions at the Atelier des Abbesses
ParisPrivate, and more particularly the Atelier des Abbesses, is an exceptional place to organize your corporate evenings, whether conferences or cocktail dinners, the Atelier des Abbesses is the preferred location for your meetings .
Transform the Atelier des Abbesses into a Fan Base for the Olympic Games
L'Atelier des Abbesses is a large, airy building with trees and is very functional.
A giant screen can be installed in the multipurpose room which can accommodate around a hundred people. L'Atelier des Abbesses is equipped with a broadband connection!
Tell us about your project! ParisPrivate listens to you:
Discover another ParisPrivate location: The RoofTop I Love You
ParisPrivate presents one of its places of character:
The RoofTop I Love You has a panoramic view of all of Paris!
Discover a breathtaking view of Paris, at the height of Montmartre!
Contact ParisPrivate to visit our places.
To give you more insight into one of our locations, we welcome you upon simple request!
Our team will be delighted to answer you and welcome you to the Atelier des Abbesses or the RoofTop I Love You!
Weekday hours: 10 a.m. to 7 p.m.